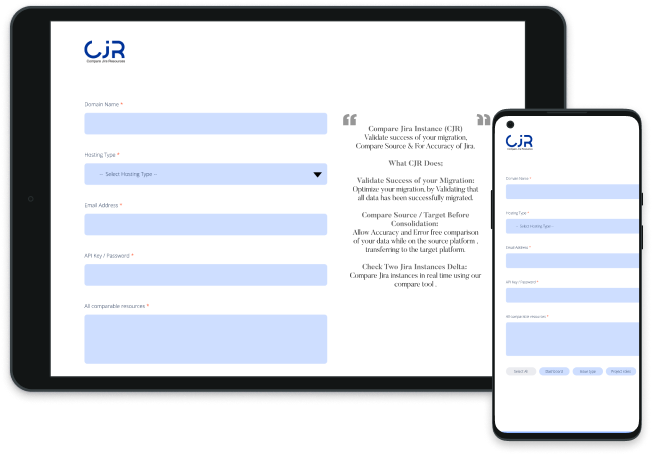 Compare Now and Thank Us later!
CJR
Compare Now and Thank Us later!
Compare Jira Resources is an efficient way to check that you have fully migrated
Key points
Validate Success of your Migration

Optimize your migration, by validating that all data has been successfully migrated.

Compare Source/Target Before Consolidation

Allow accuracy and error free comparison of your data while on the source platform, transferring to the target platform.

Check Two Jira Instances Delta

Compare Jira instances in real time using our compare tool.
More products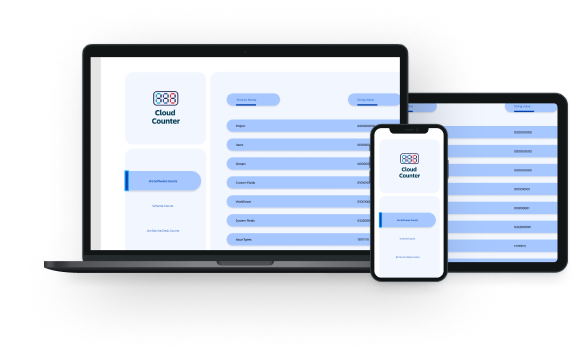 Cloud Counter
Employ our fast and efficient Cloud Counter to keep count of your resources.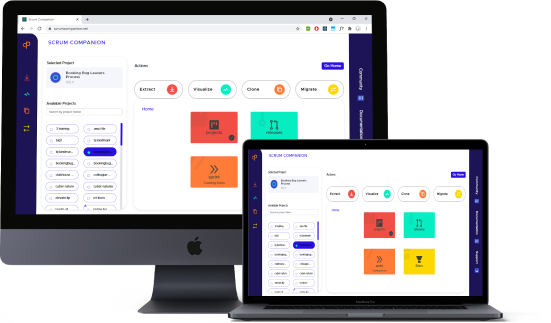 Scrum Companion
Scrum Companion is a modern and efficient collaborative platform which enables your team to view and manage raw data all in one single click.