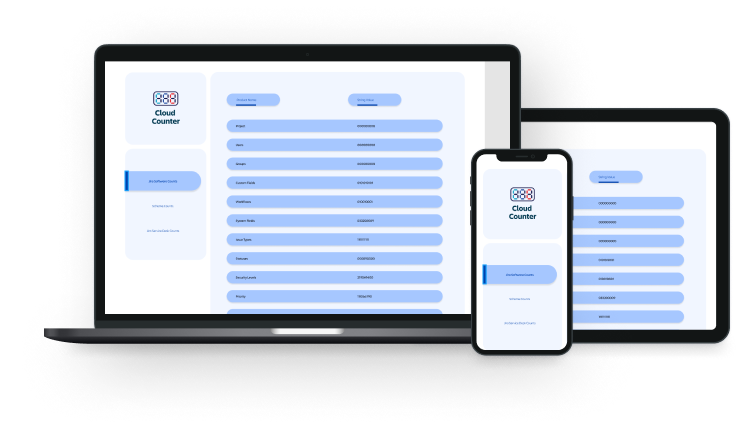 The future is cloud
Cloud Counter
The future is cloud
Employ our fast and efficient Cloud Counter to keep count of your resources.
Key points
One Click Count

Save time: Think about how long it might take you to do a count of all schemes, projects, issues and other database items.

Schemes Count

Avoid pain: Do you know how painful it is to have multiple duplicate schemes and resources?

JIRA Service Desk Count

Save cost: To count all Jira schemes and database items, you need to call more than two dozens API endpoints.
More products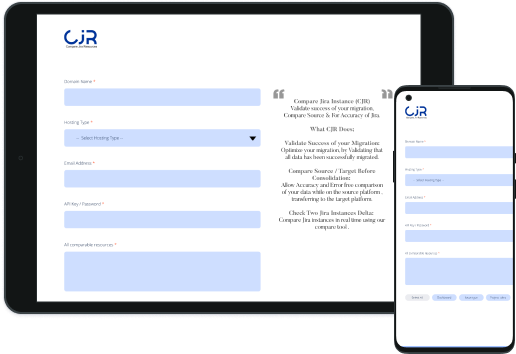 CJR: Compare Jira Resources
Compare Jira Resources is an efficient way to check that you have fully migrated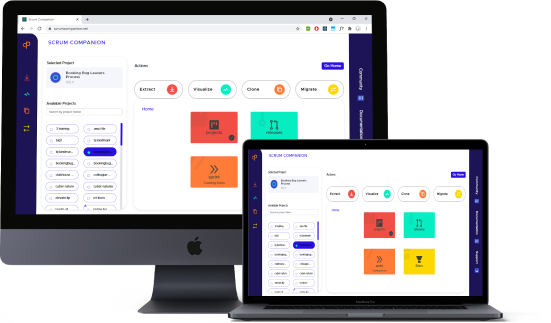 Scrum Companion
Scrum Companion is a modern and efficient collaborative platform which enables your team to view and manage raw data all in one single click.